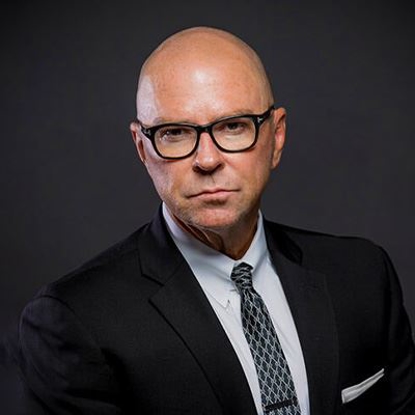 G. Cole Casey
Bio
G. Cole Casey is one of California's most respected and most experienced DUI trial lawyers. He is a California native. His practice in San Diego is limited exclusively to felony DUI cases, vehicular homicide cases, and in some cases, "serious" Misdemeanors.
Mr. Casey prides himself in accepting very few cases, choosing only to represent those clients that truly need his help. A small and select caseload also allows him the time to build strong personal relationships with his clients, something he believes is essential to being a strong advocate for those clients. He has been in private practice, with a practice exclusively to DUI defense, for nearly 20 years and his clients include numerous professional athletes, politicians, CEO's of Fortune 10 companies, doctors, nurses, airline pilots, lawyers, judges, police officers, firefighters and members of the armed services. He will only accept misdemeanor cases for those client's facing serious collateral consequences, such as the potential loss of job, career, security clearance, teaching credential, professional license, or those clients with multiple offenses or probation violations facing significant jail time.
Mr. Casey is deemed a Specialist Member of the California DUI Lawyer's Association, and sat on the Board of Directors of that organization for 6 years. He is one of a select group of attorneys nationally that have been selected as faculty instructors to the National College for DUI Defense, held at Harvard University. He is also a Founder of the National DUI Defense Lawyer's Association. He has been selected by Superlawyers as a member of the top 5% of lawyers in California, and based on his client reviews, has received the coveted "Client's Choice Award" from AVVO for the past 5 straight years, with over 100 5 Star client reviews, and a 10/10 "Superb" rating. He is named into the Top 100 National Trial Lawyers and has been named the "Best of the Bar" every year that award has been given. His firm has been given an A+ rating by the Better Business Bureau.
Be advised that Mr. Casey is one of the few lawyers that will honestly and openly tell prospective clients that they simply do not need his services, or the services of any lawyer at all, if that is the case. Those facing any form of DUI charges are urged to call. And although his services are in high demand in courts all over California, callers will be pleasantly surprised that they will actually speak directly to Mr. Casey, and he will take all the time necessary to address all of their questions, preferring a casual, friendly chat to a high pressure sales approach riddled with scare tactics and half-truths.
Super Lawyers

Super Lawyers named Cole Casey as an outstanding lawyer with a high-degree of peer recognition and professional achievement. Only the top 5% in every state receive the honor of being named a Super Lawyer

The National College for DUI Defense

Cole Casey is the only San Diego Attorney to be selected as a faculty for the National College for DUI Defense, and he is a Sustaining Member of the college as well. Cole Casey is the only San Diego attorneys EVER to speak at the National College's conferences.

California DUI Lawyers Association

Cole Casey is a member of California DUI Lawyers Association. He is also a former member of the Board of Directors and is a "Specialist Member".

Avvo Rating 10

The prestigious legal rating service AVVO has consistently given DUI San Diego, LLP a "Superb" rating.

Best of the Bar

Cole Casey received the distinguished honor of being named the Best of Bar in 2014, 2015 & 2016. Mr. Casey's peers selected him as one of the most outstanding attorneys in San Diego and recognized him for his efforts to champion his clients' cases.

National Trial Lawyers

Trial Skills University

Avvo Clients' Choice Award